Be recognised as a world-class solution provider
Take a modern approach to capability and culture development
With REACH you can be recognised as a world-class solution provider because you:
Provide Solutions That Everyone Loves
Demonstrate Your Impact
Reduce Expenses
Our organisations expect value and speed with quality, clarity and reporting that a metrics-driven digital-first world lives within. Just about every other aspect of business benefits from automation and analytics, REACH brings all of those elements to developing capability and culture development.
REACH has been built for you, the CEO, your line managers, internal coaches and the broader workforce.
The unique platform provides a pathway for growth with "aha" moments that lead to new connections between people and teams. We take delight that REACH has helped many organisations to find new opportunities for synergy and also have been able to embrace and appreciate their own diversity.
Report On The Impact And Savings You've Delivered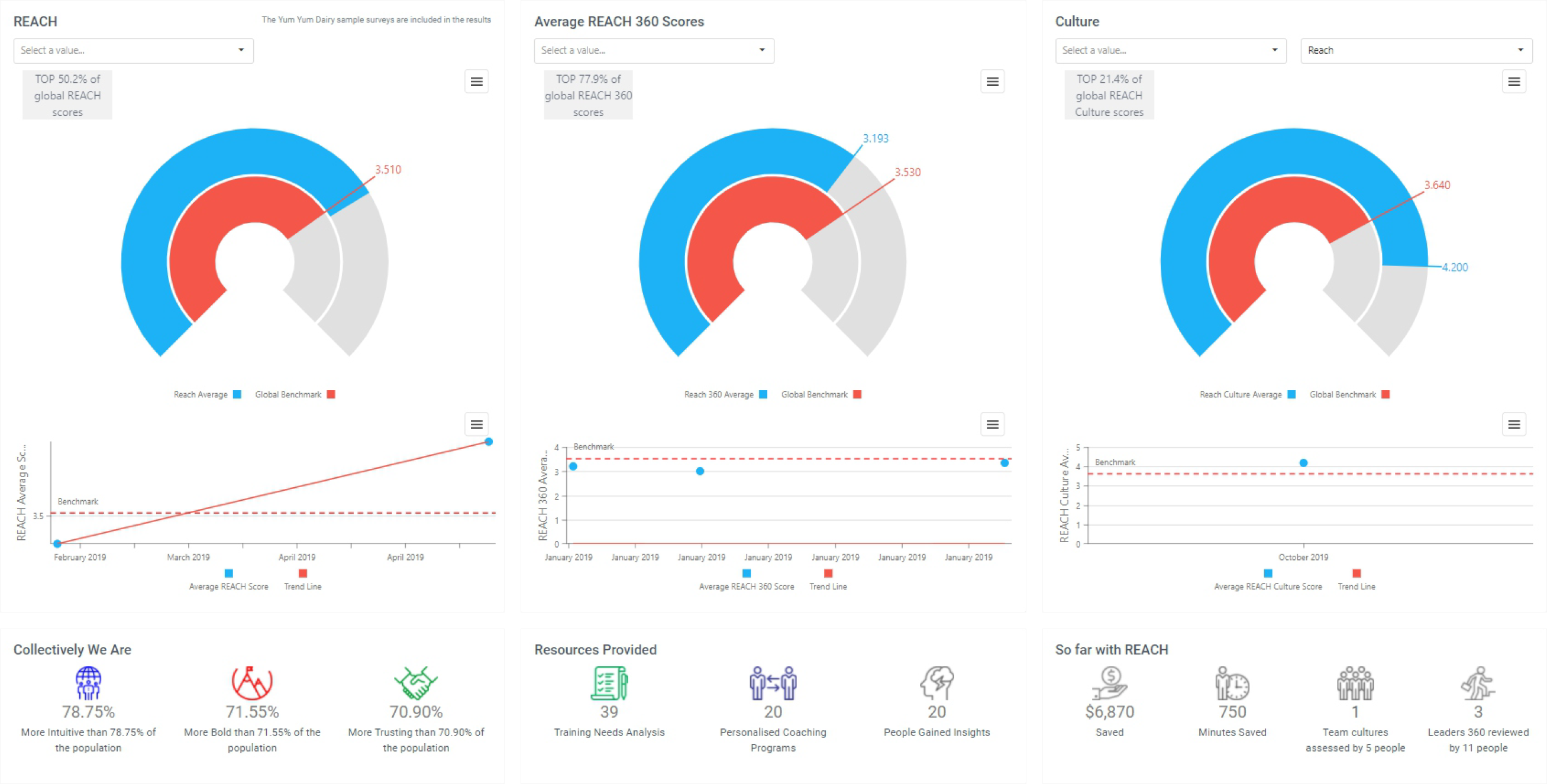 In addition to setting your managers up for success with a complete set of resources, you can also improve reporting on capability & culture development

.
Add Value To The Entire Employee Lifecycle

You can provide tools supporting every step of the employee lifecycle - from selection, succession planning, and leadership development.